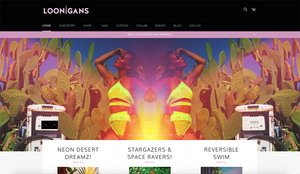 NEW BLOG!
Oh Hey Huns!
The website is now fully updated and new blog is now up and running in time for the new collection launch!
Here i'll be telling you the absolute latest LOON NEWS breaks... new landings, events, environmental updates & little snippets of our Loonigans journey through time and space!
If you want to be the first to find out about discounts, sales, secret events, etc, however... sign up to our secret news letter!
---