EUPHLORIA 2022/2023
GET READY TO RAVE CAUSE OUR BRAND SPANKING NEW COLLECTION HAS LANDED!
FLORALS... for spring?! HOW ORIGINAL!... Dare I say it... the most LOONIGANSY collection to date, bringing you two epic prints in Festival, Rave, Swim and Erryday lewks.
With MEGA collaborations with some of our favourite independant biz's including a special collision with our besties Headspace Headdresses...
Well... what are you waiting for?! GET SNAZZY!
Enjoy it, cause DANG I enjoyed putting it together for you :-)
Olivia x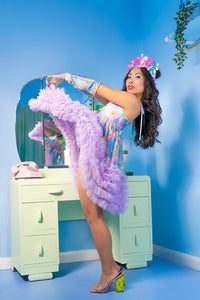 LOONNEWS
NEW THANGS... DISCOUNT CODES... EVENTS & MORE!